PomoDone is a time tracking app, available on for all platforms.
With this integration, you can use the Pomodoro Technique for any of your Todoist tasks. Plus, you can share your PomoDone time logs with your teammates or export them any time you want.
Setting up the integration
Log in to https://my.pomodoneapp.com/.
Under Connect Integration, click on the Todoist logo.
If you're not logged in on Todoist on the web, sign in to your account.
Hover over any project or filter you want to add and click Add to PomoDoneApp.
(Optional) Under Settings, customize the integration by ticking the checkboxes next to each option.
That's it! Your connection is automatically saved after every change you make on this page.
Using the integration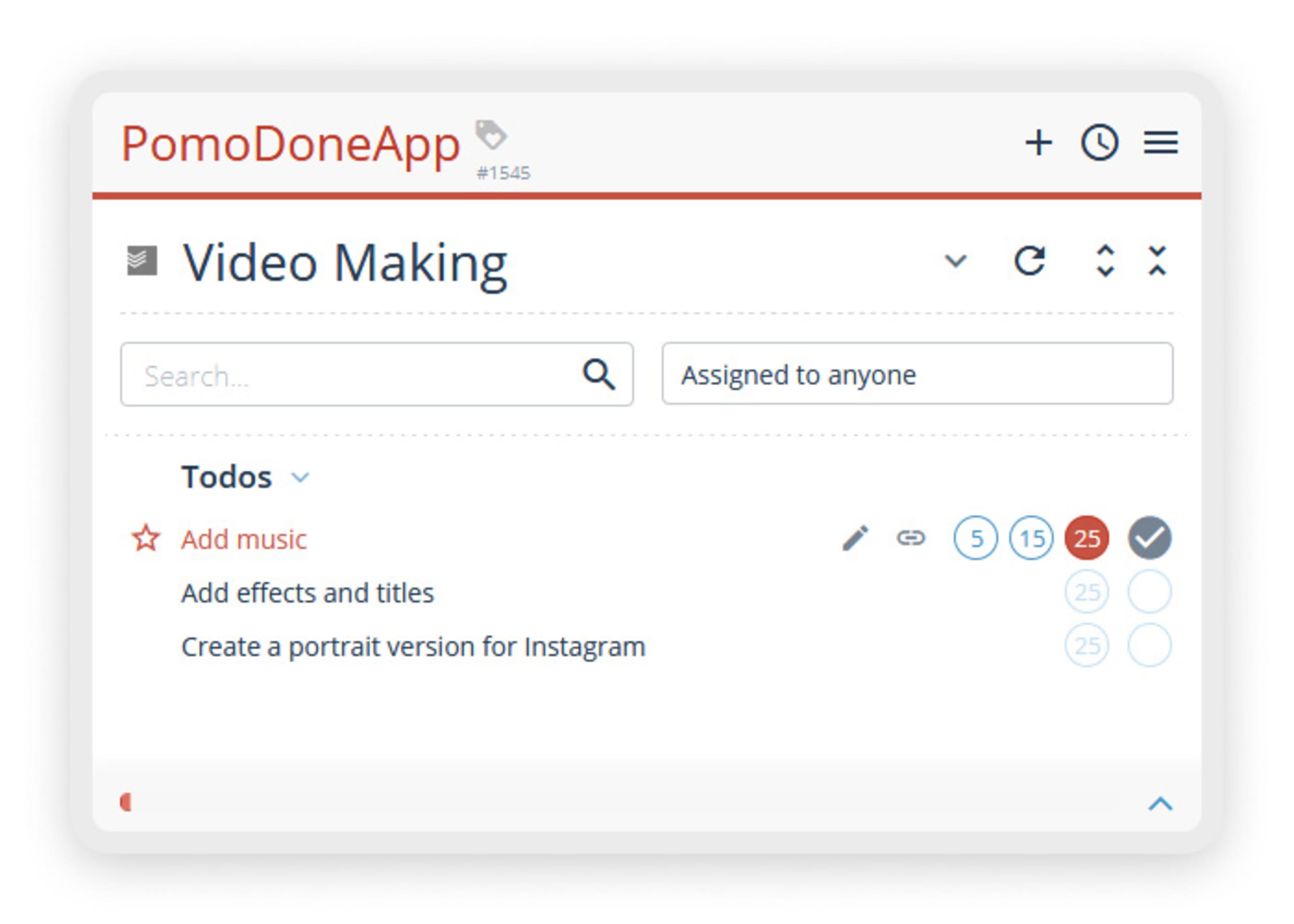 Start the Pomodoro timer for any of the tasks you've synced with PomoDone.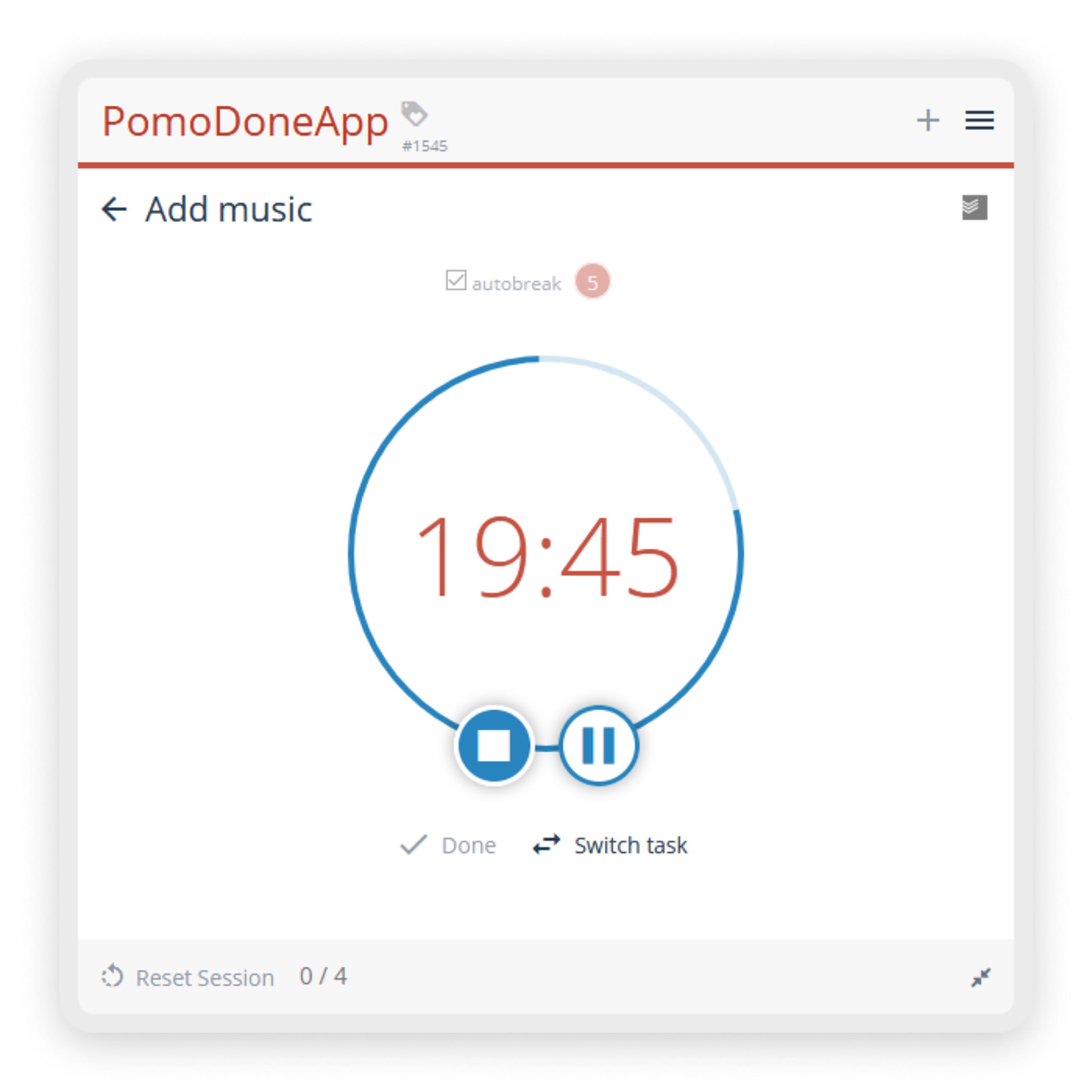 In the Pomodoro timer view, you can:
Pause the timer with the Pause button
Stop the timer with the Stop button
Switch to a different task by pressing Switch task (when you switch tasks, you'll also be given the option to complete the task you were just working on)
Open the task in Todoist by pressing the Todoist icon at the top right
Complete the task in PomoDone and Todoist by pressing Done (this option is only available when the timer has stopped)
FAQ
If you no longer want to use Todoist with PomoDone, here's how to remove the integration:
Log in to https://my.pomodoneapp.com/.
To the right of Customize Todoist, click Remove.
In the browser pop-up, click OK.