Your Inbox is the default place to add new tasks so you can get them out of your head quickly, then come back and make a plan to take care of them later. It's a great way to declutter your mind so you can focus on whatever you're doing right now.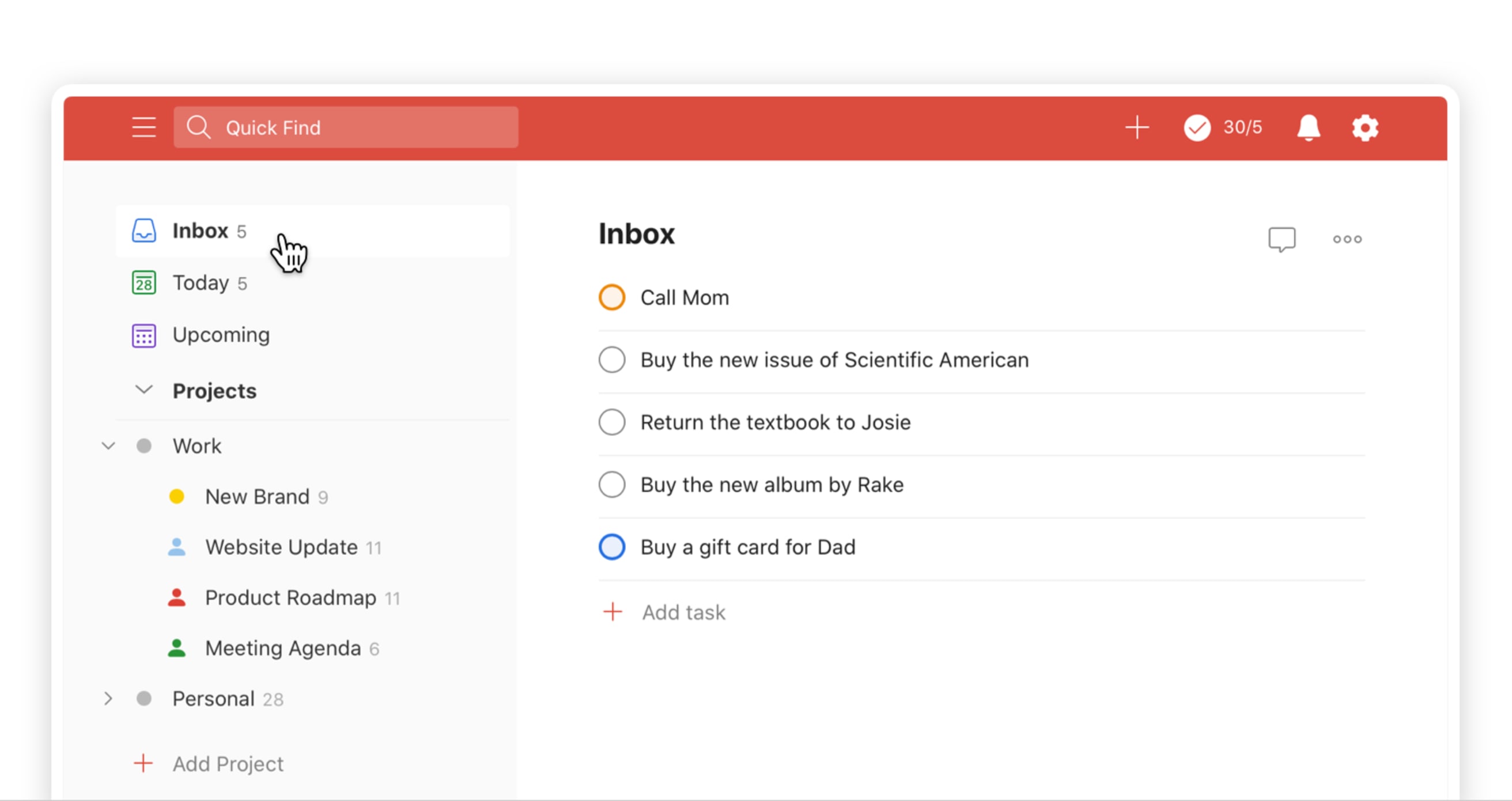 To add a task to your Inbox, grab the nearest Todoist app — on your desktop, phone, watch, or otherwise — click or tap the add task + button, type in your task name, and save the task. Any task that isn't added to a specific project will be added to your Inbox by default.
Review and clear out your Inbox regularly. Set aside a few minutes each day or week to process all the tasks that have collected in your Inbox.
In order to get more organized, you can move tasks to their relevant projects. If you can, add a due date so you won't forget to come back to them later.
On the web and desktop apps you can drag and drop a task to a different project in the left-hand menu.
Don't be afraid to delete tasks from your Inbox. It's ok to decide that a task doesn't actually warrant your attention. You can delete the task, or perhaps move it to another project.
Learn more about the Inbox
You can flag the most important tasks in your Inbox using task priorities

—

that way you won't forget to finish them first.
Not sure what to put in a project and what to keep in the Inbox? Learn about the difference between the Inbox and a project.
Once you've scheduled a few tasks in your Inbox, you can also use the Today view to see what's on your plate today.