Deleting your account will delete all your Todoist data including tasks, projects, labels, filters, comments, files, etc. If you delete your account, you will not be able to restore it or any data associated with the account.
Follow these steps to delete your Todoist account:
Log in at https://todoist.com.
Click on your avatar in the top-left.
Select Settings.
If you logged in using Google, Facebook, or Apple login, add a Todoist password first.
Click on Delete account.
Enter your password.
Confirm by selecting Delete account.
If you've set up two-factor authentication for your account, enter the one-time passcode.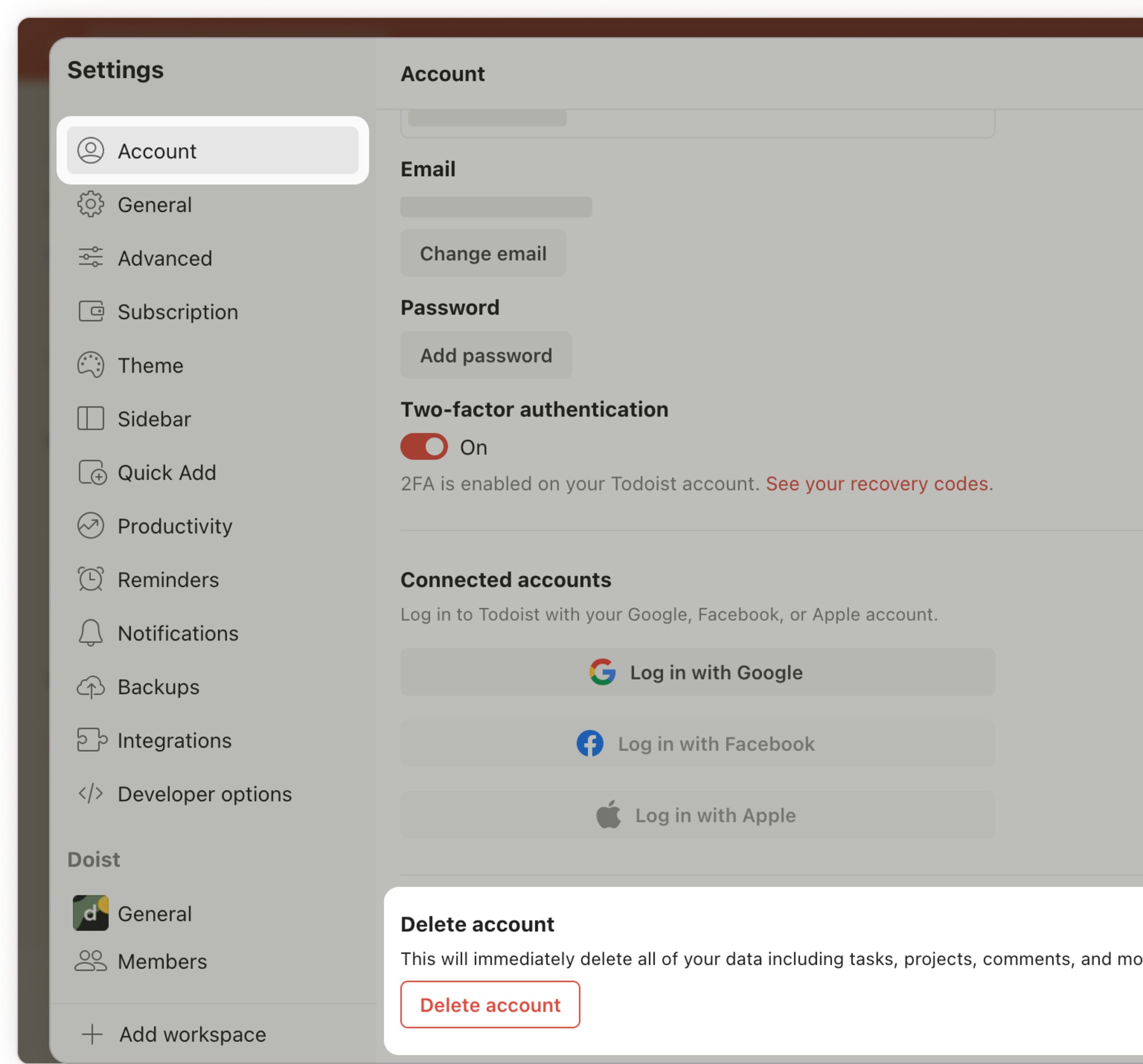 If you've signed up for Pro through the App Store or Google Play, please make sure to cancel your Todoist subscription in the respective store to prevent further charges.
FAQ
To delete your account, make sure you are logged into your Todoist account at https://todoist.com. The Settings menu is available under your avatar in the top right-hand corner.
No, deleting the app alone will not delete your Todoist account. To ensure your account is deleted, follow the steps listed above.