Timely is a time tracking app that lets you keep track of how much time is spent on projects and tasks. Timely lets you see all completed tasks from Todoist and the time you marked them as such in its Memory timeline, making it incredibly easy to log your time for all the work you've accomplished today.
Setting up the integration
Sign into your Timely account, or sign up for a new one here, and head over to the Apps tab inside of Timely Settings.
Click on the Todoist application and connect your account to Timely.
Click the Authorize button and sign into your Todoist account... and you're done!
Using the integration
Hover over the Todoist dot in your timeline to see completed tasks and the time you completed them.
Click and drag to select your Todoist dot to add logged time for that task.
Click Save.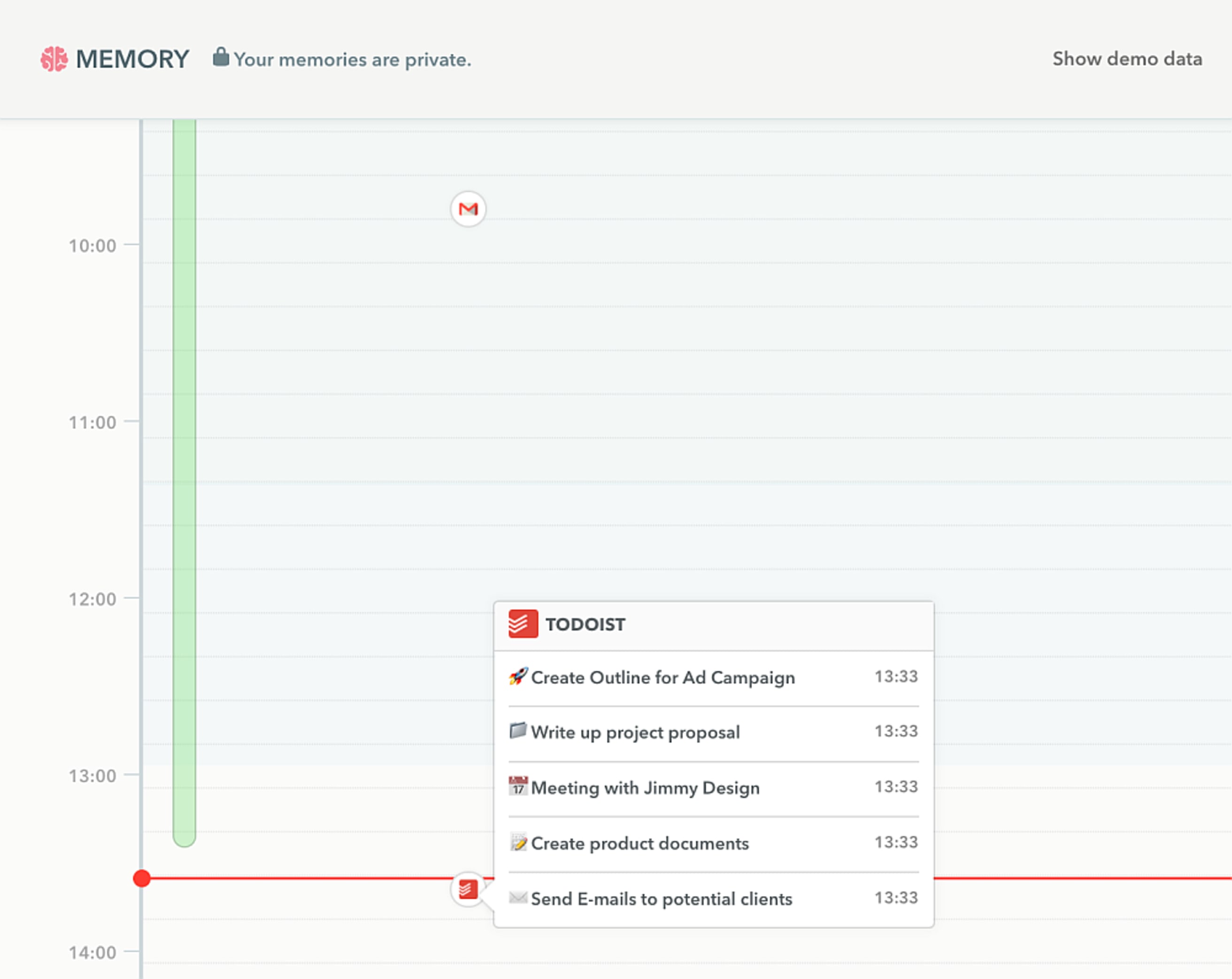 FAQ