HourStack is a scheduling app that lets you and your team track time and allocate resources. Assign time resources to Todoist tasks, and track the time spent on each task.
Set up the integration
Open and integrate HourStack with Todoist.
Click the Add integration button for Todoist. A prompt will appear to grant HourStack authorization to access data from your account.
Use the integration
To allocate time, drag tasks from the Todoist panel on the right side. Resize tasks to quickly re-allocate time.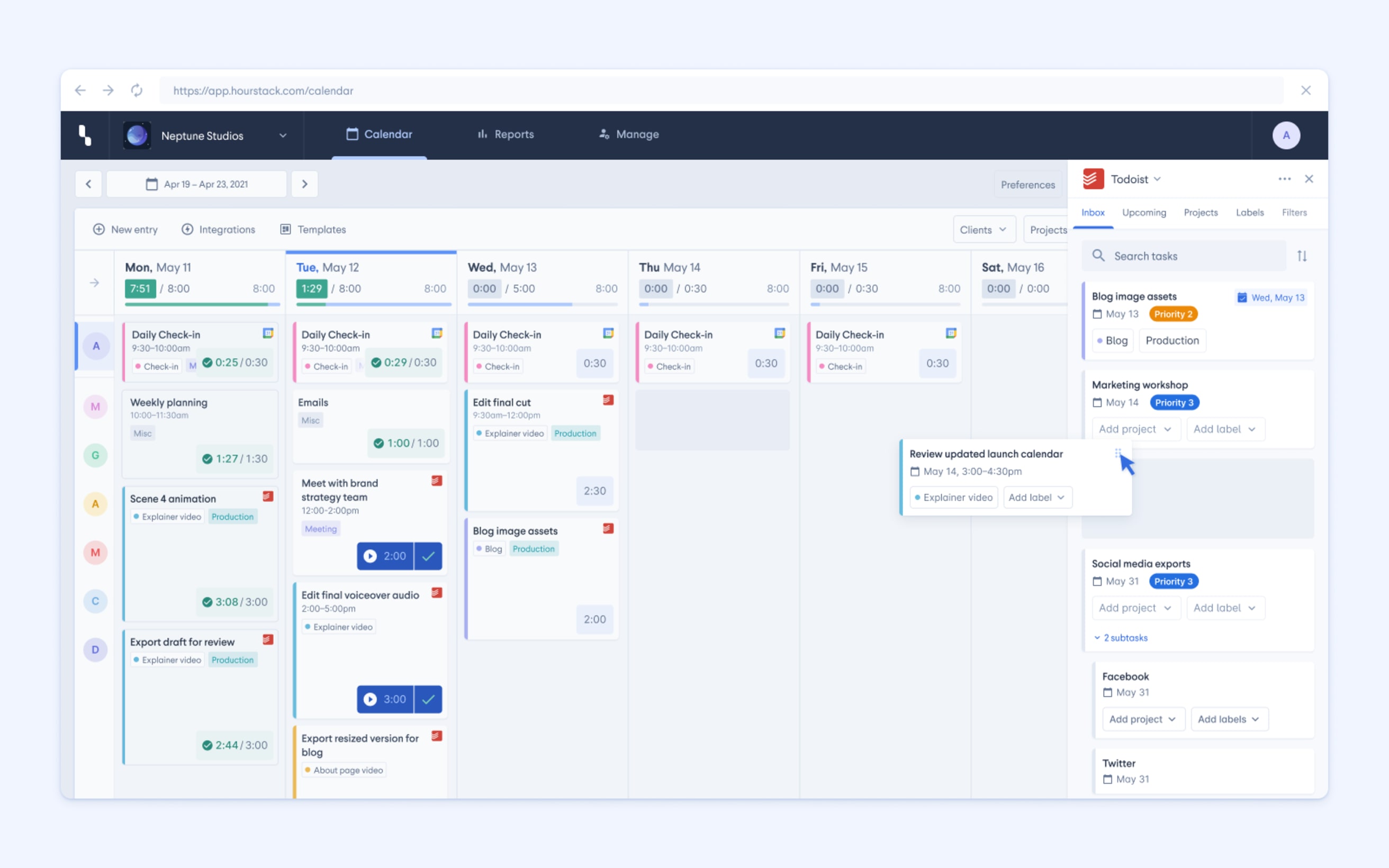 To track time, click the task for today, then click Start.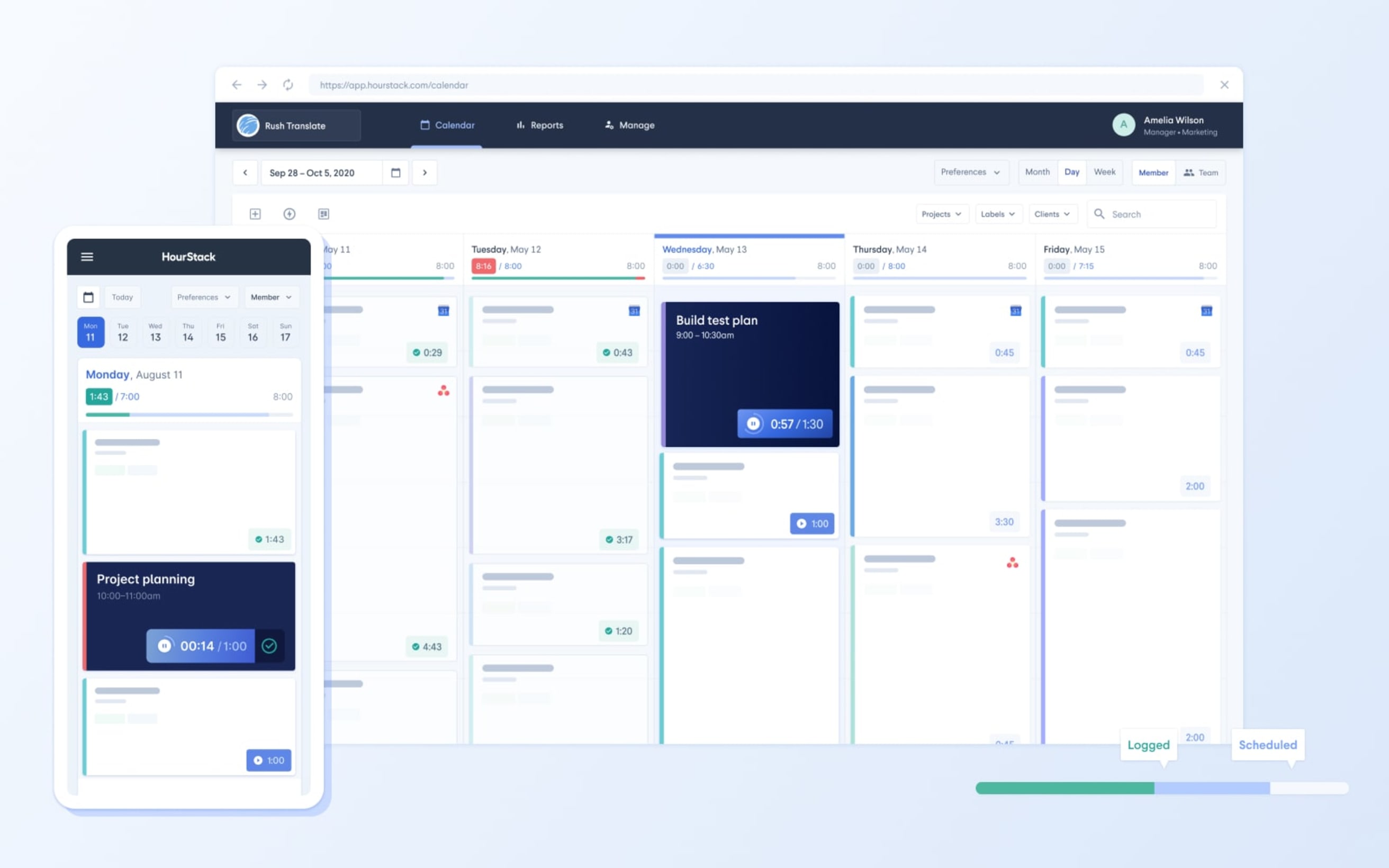 Click the three dots icon at the top bar of the Todoist integration. There are several options:
Choose to view all tasks, today, or tasks for the next seven days.
Choose to view tasks from a project, filter, or label view. 
You can see when you have assigned a to-do item from Todoist (it goes gray), so that you don't need to drag it over to your week again as it's already been allocated.
Remove the integration
Open the Integrations tab.
Click the X icon next to the HourStack integration.
Click OK to confirm. 
Get help
If you're having trouble using the HourStack integration, contact the HourStack support team for help.