10 Todoist Workflow Automations to Save Your Business 7 Hours a Week
Use Automate.io to connect Todoist with apps like Slack, Outlook, Zendesk, Shopify, and more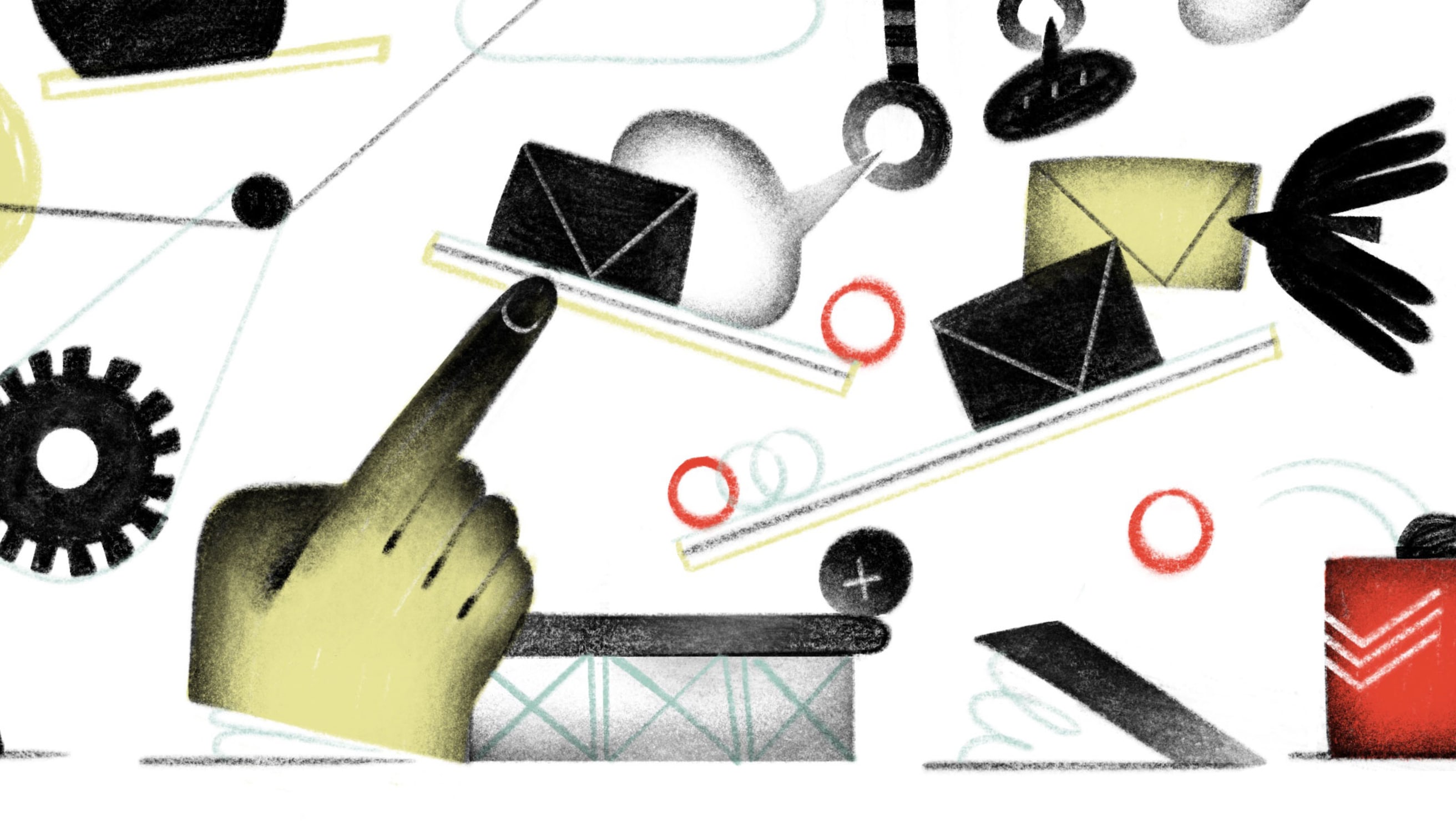 A note from Fadeke: We write a lot about productivity for individuals –– the best workflows to get things done, the tools and tactics to better manage your time, and the habits to cultivate to be more effective in work and life.
We speak less about how to be productive as a team and get more done as a collective. Automation is one of the best ways that workplaces can save time and use those newfound hours to prioritize what's truly important.
Rather than bouncing between apps and manually moving information, teams can help their tools talk to each-other. This is exactly what Automate.io does. Teams can use their tool to create simple automations and generate complex workflows in just a few clicks. Plus, it integrates seamlessly with Todoist –– your company can set up time saving automations like syncing Todoist with other project management apps or turning support tickets into Todoist tasks. We've partnered with our friends at Automate.io to identify the biggest time-saving integrations for small teams and businesses.
With that, I'll turn it over to the team at Automate.io…
---
On average, small businesses use more than 50 different apps across different teams. The number is even higher for enterprise businesses, but the reality stays the same — more often than not, these tools don't talk to each other.
To keep them in sync, teams resort to manually moving data from one app to another. . Unfortunately, this takes up a team's time –– constantly switching between apps and tasks also drops your team's productivity.
An integration platform like Automate.io, which connects all your apps and automates repetitive tasks, can help your team focus on getting actual work done. In this article, we'll discuss how businesses can connect Todoist with the apps they use daily to save time, improve team collaboration, and boost productivity.
1. Sync Todoist with other project management apps
Different teams or people in an organization might use different project management apps for work. Creating and managing your task list across multiple apps can become chaotic. Automation can help.
Automatically centralize tasks from Google Tasks, Asana, and Trello, into Todoist.
How to set up the automation:
Time saved: 56 minutes per week.
2. Get notifications for Todoist task activities
With more and more businesses going remote, team chat apps have become the heart of the organization — it's where communication happens, from sharing weekend plans to getting project updates. 
Send your team notifications about their Todoist tasks directly in Slack or Microsoft Teams, to reduce context switching between apps and make sure they never miss an update. 
How to set up the automation:
Pro tip: Receive notifications on new Todoist tasks, comments added to a Todoist task, or when tasks are assigned to a team member.
Time saved: 30 minutes per week.
3. Turn support tickets into Todoist tasks
Don't let customer support tickets fall through the cracks. Decrease your resolution time by creating a Todoist task for every new support ticket received in Zendesk or Freshdesk. This Todoist support workflow also allows the entire organization to view all your support tickets in a single place, thereby making cross-team collaboration a breeze.
Next time you need input from someone on your product or marketing team to resolve a customer query, you won't have to add them to your helpdesk software or message them. Just loop them in on the Todoist task to get the information you need and relay it back to your customer. The heavy lifting of turning your support tickets into Todoist tasks will be done automatically.
How to set up the automation:
Pro tip: You can also create a workflow that automatically adds new replies to support tickets as comments in Todoist to capture the entire conversation.
Time saved: 56 minutes per week.
4. Create Todoist tasks for new store orders
If you're an ecommerce store owner, process efficiency is key when it comes to scaling your business. By automatically creating Todoist tasks for new store orders, your team can focus on ensuring the order moves quickly from fulfillment to shipping without repetitive and redundant tasks in between. 
How to set up the automation:
Pro tip: To streamline your entire order process, you can automatically create tasks in Todoist for abandoned orders, shipped orders, and canceled orders,
Time saved: 56 minutes per week.
5. Create Todoist projects from new form entries
If you're using forms to collect the details of new client projects, automatically translate this into a Todoist project rather than manually creating one on every form submission.
With this Todoist workflow in place, a Todoist project will automatically be created as soon as someone fills your form. Then, assign specific tasks to the right team members and get the ball rolling on every new project that comes your way.
How to set up the automation:
Time saved: 45 minutes per week.
6. Track time spent on Todoist projects and tasks
Many businesses and individuals get paid based on the time they put in to complete a project. Accurately track time spent on Todoist projects and tasks, with this Todoist workflow.
Once you've connected Todoist with your favorite time-tracking app, it'll automatically calculate the time you've spent on a new project or task when you mark it as complete in Todoist.
Pro tip: You can add another step in this Todoist workflow that automatically raises an invoice to your client based on the time you've put in. It'll save you all the manual work, and you can use that time working on another project instead.
How to set up the automation:
Time saved: 30 minutes per week.
7. Sync your calendar with Todoist
If you're using Todoist to track all the work that needs to be done but rely on calendars to plan out your daily schedule, then this Todoist workflow will come in handy.
Once you create a Todoist task with a time entry, this workflow will automatically create a calendar event for it. You can also use this workflow to turn your calendar events into Todoist tasks, so if someone books a time on your calendar you won't have to manually create a Todoist task for it. 
If you're using Google Calendar, you can use Todoist's native integration to set this up. For other calendar apps, you can use the workflows below.
How to set up the automation:
Time saved: 30 minutes per week.
8. Backup your completed Todoist tasks
Want to analyze your team's efficiency and workload management? Back up your entire team's completed Todoist tasks to your preferred database. 
This will allow you to slice and dice the data from Todoist the way you want and learn more about how your team works together. It'll also help you improve your team's workload. All you have to do is activate this Todoist workflow to back up the data automatically for you.
How to set up the automation:
Time saved: 30 minutes per week.
9. Update deal stages on completed Todoist tasks
According to a research by HubSpot, salespeople spend 29% of their word day completing  data entry and scheduling calls. That's approximately 2.5 hours if you consider an 8-hour working day. 
Reduce your sales team's manual work by using this Todoist workflow to automatically move a sales deal to the relevant stage in the pipeline once a task is marked complete by your sales rep.
Here are some more sales automations you can use to support your team with closing deals rather than entering data.
How to set up the automation:
Time saved: 45 minutes per week.
10. Convert incoming emails into Todoist tasks
Every new email that arrives in your inbox is a new task. Rather than breaking focus to process each email, try automation instead –– convert any email into a Todoist task with just one click. 
Automatically create a new Todoist task when you star an email in Gmail. 
Pro tip: You can also use this workflow to set reminders for responding to emails when you can't do it right away.
How to set up the automation:
Time saved: 30 minutes per week.
---
These Todoist workflow automations will collectively help businesses save 7-8 hours every week — that's almost an entire day's worth of work saved by your team. They can use this time to focus on more important work or take some well-deserved time off with their family and friends. 
Want to learn about other Todoist workflows you can set up? Check out Automate.io's Todoist integration page for inspiration.