Introducing Todoist Boards
A more visual way to move your projects forward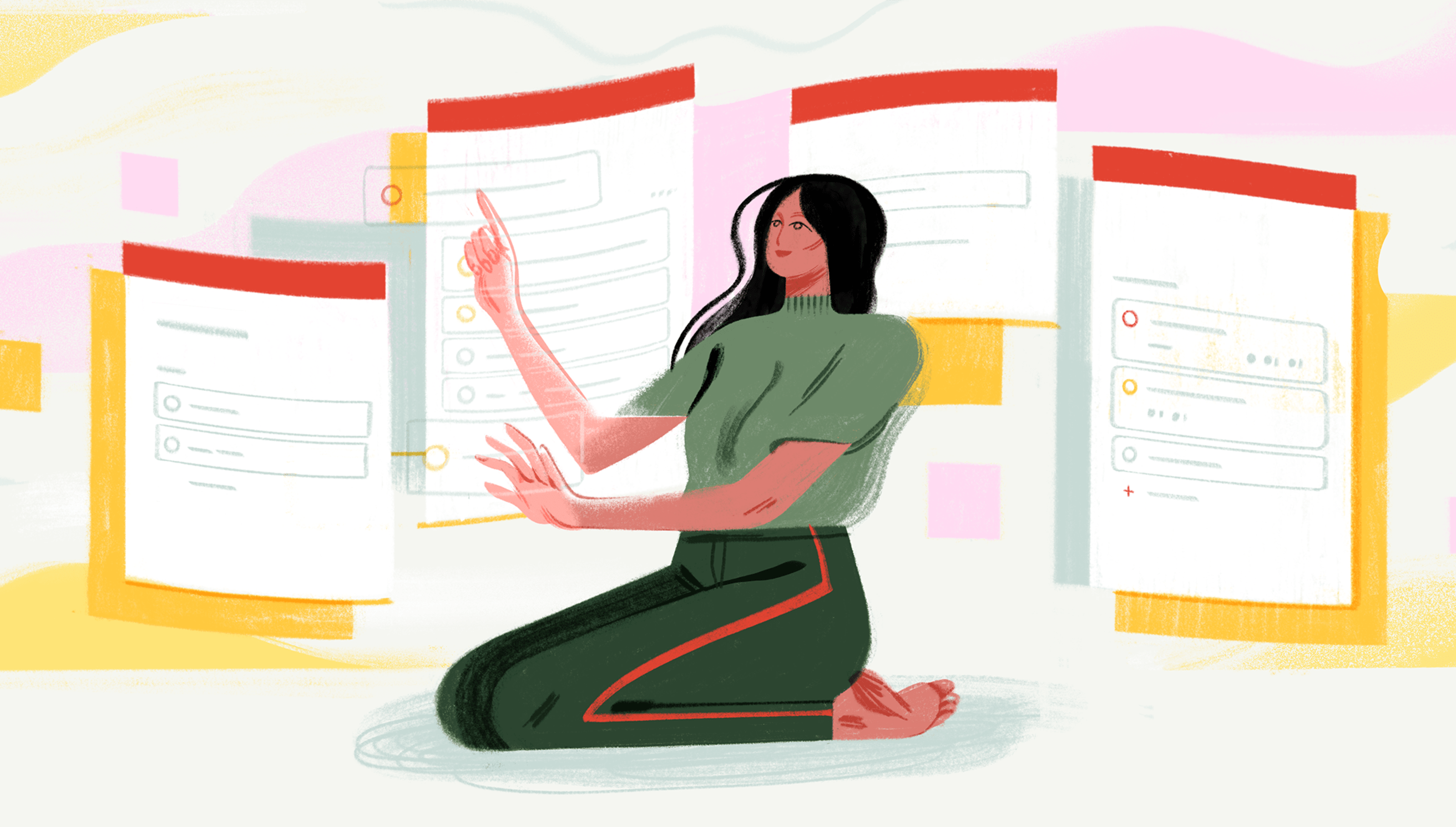 When you're pursuing big goals, sometimes a to-do list just isn't enough. You need a way to map out the big picture without losing track of the details.
That's why we've spent the last two years paving the way for Boards – a powerful new way to organize and visualize your Todoist projects. From weekly meal plans to five-year business strategies, Boards make it easy to get a bird's-eye view of your projects and make progress from start to finish.
Boards flip the traditional to-do list on its head by visualizing tasks as cards that can be dragged across customizable sections:
Managing a team project? Drag tasks from To do → Doing → Done to keep everyone coordinated.
Looking for a new job? Create a job search project and move your tasks from Applied → Interview → Hired to keep track of your applications.
Planning your wedding? Organize your tasks by month so you know what to focus on now (and what you can worry about later).
Boards are flexible enough to handle any project or workflow that comes your way.
The best part? Boards are designed to be there when you need them and out of the way when you don't. The list view you know and love will always be there – just toggle any project between board and list depending on the view you need in the moment.
Boards are rolling out to all Todoisters right now and should be at your fingertips within a day or two if it's not there already. Read on for more tips on getting the most out of Boards, and see a few real-life examples of Boards in action...
How to get started with Boards
For a quick tour, let Doist designer Stephen Barkan walk you through the basics:
When you create a new project, you'll now see the option to view it as a board or a list. To switch an existing project between board and list view, open the project, press the three dots icon in the top right, and select View as board/list.
In board view, you'll see your tasks neatly arranged into columns for each section in your project. Organize your project by dragging your tasks wherever you need them — up or down within a section or across to a new one.
Need to add a section? There are a few different ways you can do it:
Scroll to the far right of your board and click/tap Add section (desktop & mobile)
Hover between two sections to reveal the option to add a new section in the middle (desktop-only).
At this point, you may be wondering "but where did all my sub-tasks go?! 😱". Don't panic, they're all still there. When you want to dive into a task's details, click or tap on the task card to pull up the full task view, including sub-tasks and comments.
A handful of time-saving tricks and shortcuts
Boards are easy to get started with, but there are a few not-so-obvious tricks and shortcuts to speed things up:
Move tasks to a new section by typing "/" when adding or editing a task.
Quick edit any task by holding Alt/Option and then clicking on the task.
Duplicate a section from the three dots menu to the right of the section title.
On mobile, long press a section title to open the Reorder Sections menu.
On mobile, create a new task anywhere by pressing the Add Task card at the bottom of any column and dragging it to anywhere else on your board.
Quickly switch between board and list view using the keyboard shortcut Shift + v.
Add a task to the beginning of the first column with the keyboard shortcut a.
Add a section to the end of your project using the keyboard shortcut s.
Create more space for your boards by hiding the left-hand navigation menu with the keyboard shortcut m.
How are people using Boards?
Boards open the doors to brand new workflows that don't always work for lists. Here's how early testers have already been using Boards:
Plan your big projects
Samson Kirigua uses Boards to design his website from concept to completion. By grouping his tasks into sections like "Brief & Content" and "UX and Wireframes", he can progress from stage to stage and get a quick visual cue on how far there is to go.
Set up a goal tracker
Kane Dodgson, an artist and therapist, uses Boards for a high-level overview of his 2020 goals, including writing an inspirational book and building his home studio. With a section dedicated to his high-priority projects, he can focus on what's important now without losing track of what's coming next.
Write your best work
When assistant professor Veronika Cheplygina needs to plan out her research writing projects, she divides it up into a writing pipeline. She can keep track of her projects from their first incubation through to writing, review, and publication. Bonus: Read her article on how to keep track of your research projects with Kanban.
Fix all those little bugs
When taking care of the final bugs in a development project, Boards keep things easy to manage. In fact, Doist used Boards to create, well, Boards. We added all our New functionality requests, design tweaks, and bugs to the leftmost section. As we made progress, we dragged each task to the right until they were Fixed.
This style of project — called Kanban — helped us stay aligned on where each fix stood so nothing fell through the cracks.
💡 What's Kanban, you ask? Kanban is a popular agile methodology for managing projects. While it was developed for teams, it can be equally powerful for balancing your personal workload too. For more details, check out our new Kanban guide.
Get a head start with new Boards templates
Writing a book? Planning your sales pipeline? Try one of our 10+ Boards templates to get your next project up and running:
---
Sometimes all you need to make progress on your goals is a new perspective. Boards let you see the big picture without losing track of the details. Whether you're collaborating with a team or keeping track of things just for yourself, it's one more tool in your Todoist arsenal for organizing work and life.
How will you use Boards? Share your screenshots with the Todoist community on Twitter or Instagram.
To stay in the loop about Todoist updates, subscribe to our blog Ambition & Balance below (and enjoy our regular in-depth guides, productivity profiles, and product tips).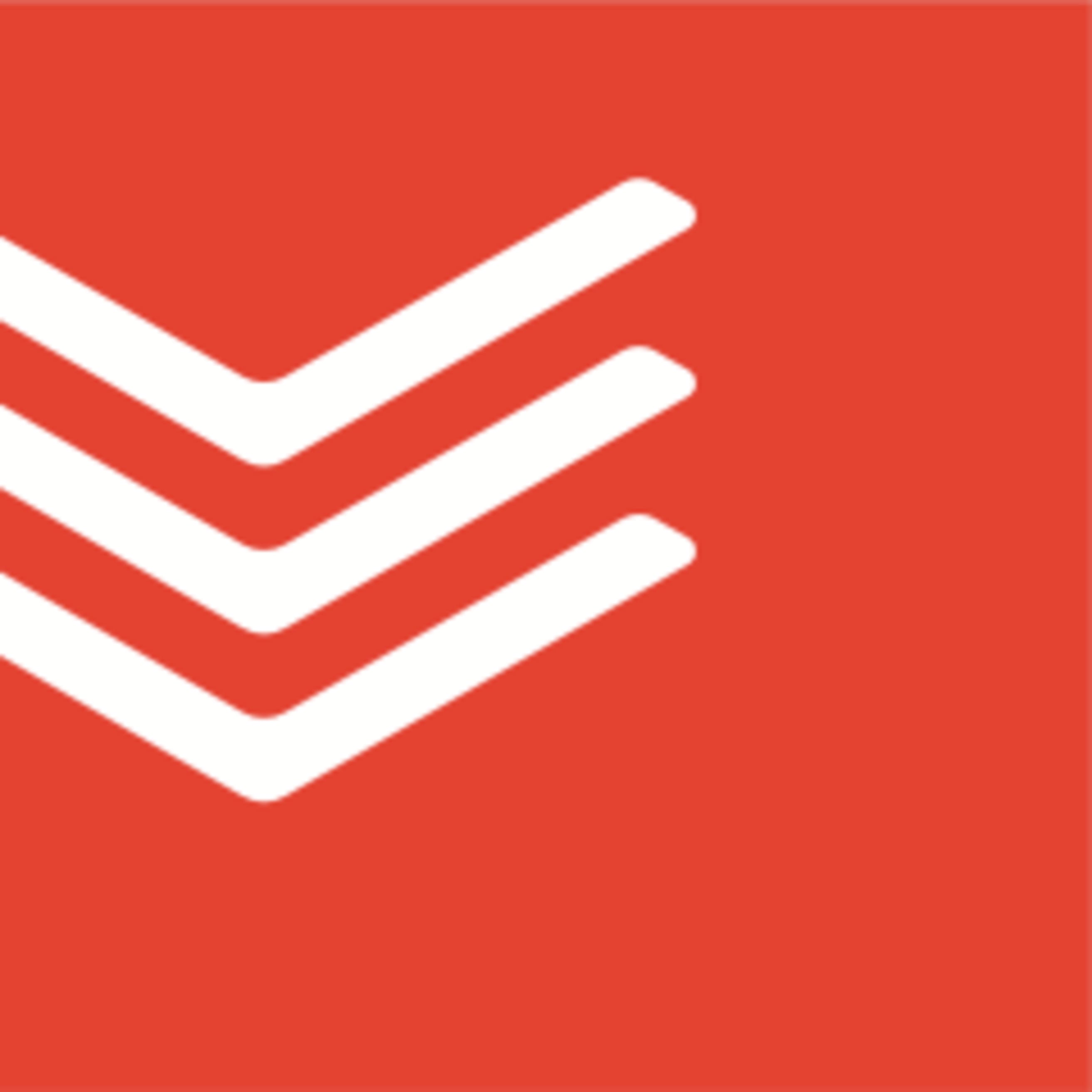 The Todoist Team
Over one billion tasks completed and counting. Organize life, then go enjoy it! Learn more