The 9 Best Locations for Digital Nomads
Trade in your routine for the digital nomad lifestyle in one of these beautiful cities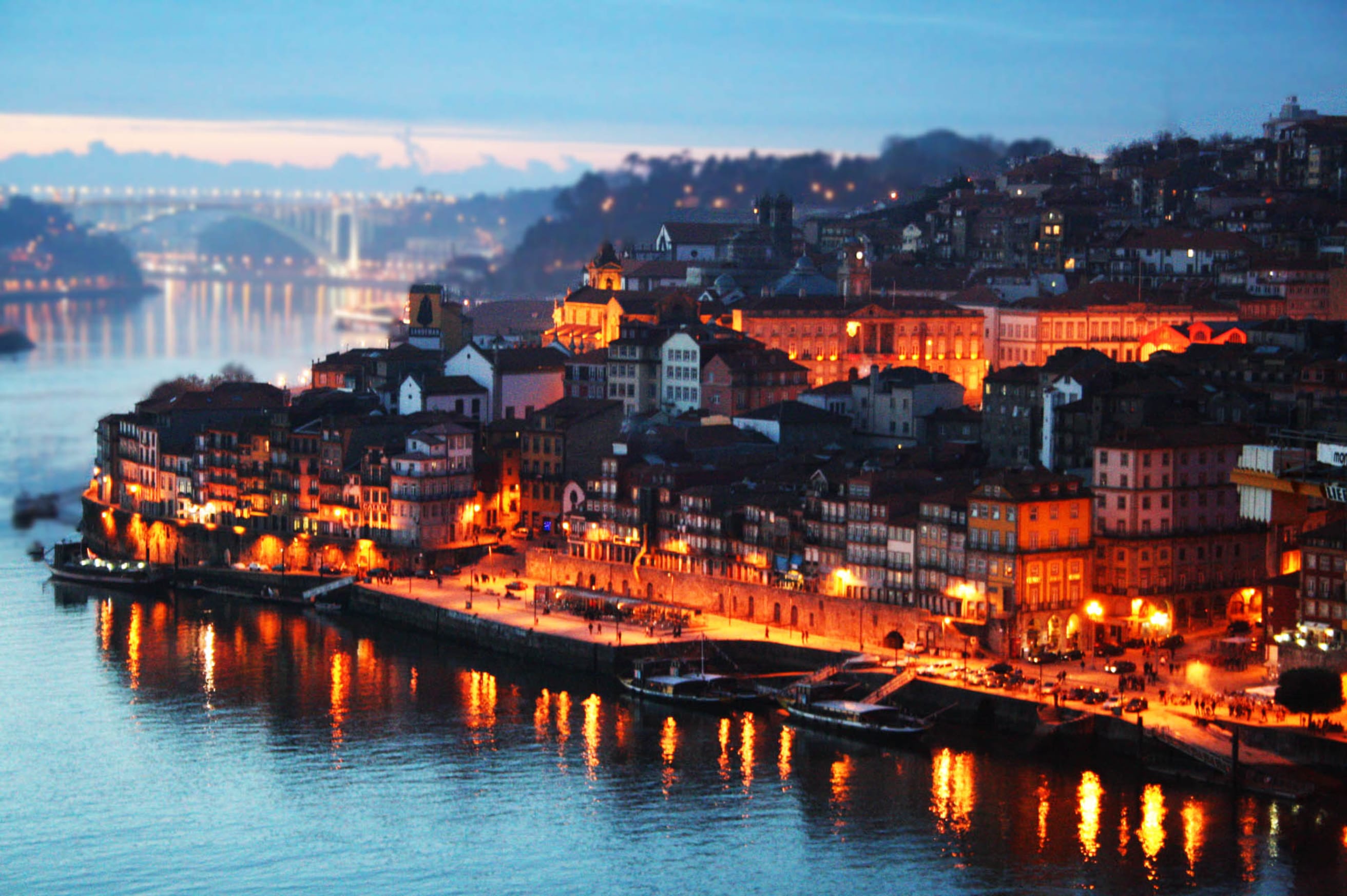 Mobile devices and high-speed Internet are quickly making the concept of the traditional workplace obsolete. The same technology that can chain us to work through constant email access also frees us from the physical office space. Want to hold a meeting from the comfort of your home? You can do that. Want to write a blog post from your favorite coffee shop? Nothing's stopping you. Want to literally build a company while traveling to 45 cities in 20 different countries over the course of a year? Turns out, that's totally possible too. More and more, people are trading in the traditional 9-to-5 job for an alternative, location-independent lifestyle. These so-called digital nomads teach, write, design, program, engineer, manage, research, and consult all while seeing the world.
Not only can traveling the world be cheaper than paying rent in San Francisco, it can also help make you more productive (who wants to spend any more time than absolutely necessary on that report when you could be exploring ancient ruins in Greece or learning to surf in Bali?), expand your horizons (new cultures, new foods, new people, new perspectives), and spark your creativity.
You can check out how seven nomadic entrepreneurs, freelancers, bloggers, and consultants are making the location-agnostic lifestyle work for them and their careers in this article from The Next Web. Warning: These stories will make you want to drop everything and hop on a plane immediately.
Identifying the Top Locations for Digital Nomads
Intrigued, but just aren't sure where to start? The first step to becoming a digital nomad is deciding which exotic location you're going to buy a ticket for. But when the world is your workplace, how do you choose? If you're anything like me, having too many options quickly devolves into analysis paralysis with a lot of spreadsheets and hair-pulling and very little decision-making.
Lucky for us, there's a handy website called nomadlist.io that does the preliminary legwork for us. This new platform crowdsources digital nomad destinations from around the world, lists all of the interesting data for each city, and then ranks them with up-votes from visitors to the site. While it's not fool-proof accuracy-wise, the site does serve as an excellent jumping off point for planning your next nomadic adventure - and the destination eye-candy isn't bad either.
For inspirational and aspirational purposes, I combed nomadlist.io for nine of the best digital nomad locations in the world. These cities include all of the essentials: of relatively low cost of living, relatively abundant free wifi (particularly of the coffee shop variety), and coworking spaces (because making friends makes new places more fun).
1) Phuket, Thailand
Known as the "Pearl of the Adaman," Phuket refers to both Thailand's largest island and the island's capital city. This ocean-side paradise makes the list for all of the obvious reasons: pristine white beaches, aquamarine lagoons, and brilliant sunsets over the water. Keep up your exercise routine by taking part in various water sports like sea kayaking, paddle-boarding, and parasailing, or simply go for a swim in the island's balmy waters. On breaks from work, take in the newly restored Sino-Portuguese architecture in the city's historic district, or visit the peaceful Buddhist temples that dot the island. The easy-going atmosphere of the island makes it the perfect place to let go of your work-induced stress and really get going on that project you've always talked about.
Budget: $991/month
Recommended coworking space: Phuket Coworking
2) Davao, Philippines
If you find yourself reenergized by the outdoors, Davao is the place to be. Located to the south in the Philippine chain of islands, the city is known for it's eco-adventures, including whitewater rafting, zip-lining, wake-boarding, and the popular Crocodile Park. For some slower-paced thinking time, head to Eden Nature Park to camp, hike, horseback ride, fish, or just find a quiet spot in one of Davao's many lush parks to sit and catch up on reading.
Budget: $1,041/month
Recommended coworking space: The Cube
3) Siem Reap, Cambodia
Located in northern Cambodia, Siem Reap is a mix of the old and the new. Originally established to support the temples of Angkor, known as Angkor Wat, it has since reinvented itself as a modern tourist destination with a vibrant nightlife, world-class restaurants, and luxuriant spas. Lonely Planet describes Angkor Wat as "one of the world's foremost ancient sites, with the epic proportions of the Great Wall of China, the detail and intricacy of the Taj Mahal, and the symbolism and symmetry of the pyramids, all rolled into one." And if you need a break from the tourist vibe of the city, the picturesque rice paddies of rural Cambodia are only a bike ride away.
Budget: $1,008/month
Recommended coworking space: Angkor HUB
4) Prague, The Czech Republic
While the picturesque architecture, Bohemian art scene, and exceptional beer all recommend Prague to aspiring digital nomads, it's the city's potential for urban exploration that put it on my list. When you find yourself stuck on a problem and getting frustrated, set your work aside for a bit, and lose yourself in the city's twisting streets in search of small, unexpected moments of charm and wonder. As Lonely Planet describes it: "Prague's maze of cobbled lanes and hidden courtyards is a paradise for the aimless wanderer, always beckoning you to explore a little further. Just a few blocks away from the Old Town Square you can stumble across ancient chapels, unexpected gardens, cute cafes and old-fashioned bars with hardly a tourist in sight." Of course, enjoying a quality beer in the relaxed atmosphere of one of the city's many bars after a hard day's work wouldn't hurt either.
Budget: $1,023/month
Recommended Coworking Space: Impact Hub
5) Zagreb, Croatia
With a vibrant cultural scene in arts, music, museums, architecture, and food, there's always something new to discover in Croatia's capital city of Zagreb. In the summer, take in the sun on the shores of Jarun Lake, and soak in the energy that a growing number of music festivals bring to the city. In the winter, go skiing at nearby Mt. Medvednica, or go back in time to the historic, preserved village of Samobor. When you need a change of scenery and a healthy dose of caffeine, take your work to one of Zagreb's many quaint cafes. And when you feel like exploring somewhere new, Croatia's stunning national parks and awe-inspiring coastal cities are only a day trip away.
Budget: $1,309/month
Recommended Coworking Space: Impact Hub
6) Santiago, Chile
The capital of Chile is fast becoming a must-visit city in Latin America. Santiago has always had the stunning backdrop of the Andes and a mouthwatering culinary tradition, but new cultural centers, museums, and parks, together with a surging art scene have helped to put it on the radar of digital nomads looking for a new place to explore. Check out the sweeping landscape of the city from the Cerro San Cristobal hill. Buy fresh seafood from the famous Mercado Central. Catch up on reading, do some work, or simply people watch at one of the city's cozy cafes. Take a break from the hustle and bustle of the city in Cajon del Maipo, a spectacular gorge with where you can camp, climb, hike, cycle, and raft. On winter weekends, hit the slopes at Valle Nevado, the largest ski area in South America.
Fun fact: Todoist has roots in Santiago– its where our founder Amir received an entrepreneurial grant from a program called Start-Up Chile.
Budget: $1,264/month
Recommended Coworking Space: Conectas or Cowork
7) Cartagena, Colombia
Situated on the Caribbean coast, the Old Town of Cartagena, in Colombia, comes straight from the colonial era. When you're "off the clock," meander through the cobbled streets of this UNESCO World Heritage Site savoring the architectural details in addition to the street food. Visit historical sites like the Palace of the Inquisition and the Castle of San Felipe de Barajas, and enjoy the ocean breeze at seaside cafes. Come back to your work rejuvenated after a long weekend visit to Islas del Rosario, a national park of islands surrounded by coral reef.
Budget: $1,513/month
Recommended Coworking Space: Starbucks
8) Vancouver, Canada
Vancouver is the only city in North America to make the list. It's a bit on the pricey side, but the city's incredible combination of ethnic and farm-to-table cuisine along with unbeatable accessibility to both mountains and beaches make it worth mentioning as one of the best locations for digital nomads. As Lonely Planet says: "The city's North Shore nature doorstep offers snow sports, mountain biking, and leisurely rainforest viewing, while the city itself is studded with sandy beaches, forest trails, kayaking routes, seawall bike lanes, and Canada's urban green-space jewel, the mighty and highly beloved Stanley Park."  There's nothing like a bit of fresh air to clear your head and boost your productivity.
And when you find yourself searching for creative inspiration, look no further than than Vancouver's unique, grassroots arts scene that encompasses everything from theater to music to public art on display in local venues and out on the street.
Budget: $2,429/month
Recommended Coworking Space: HiVE or Launch Academy
9) Porto, Portugal
Full disclosure: I'm a bit biased on this one. Doist has an amazing an office right downtown in Porto, Portugal. It's also where I'm currently living. That said, in my admittedly limited experience, it's also an incredible city with a lot to offer the digital wanderer. Go for a run along the Rio Douro to clear your head. Take in the vibrant sunsets from the Bridge of Dom Luis. Try the local dish called Francezinha—the most incredible heart attack on a plate you will ever encounter. Wander the narrow, winding streets of the city center, where you can still see buildings covered in traditional hand-painted tiles. Take surf lessons at the beach. Take a weekend to go wine-tasting in the Douro Valley (it's on my to-do list!). If you ever get lost, don't hesitate to ask for directions. The people are incredibly friendly.
And don't forget to stop by Doist HQ to say hi!
Budget: $2,308/month
Recommended Coworking Space: Porto i/o
Though I've highlighted a lot of the more touristy aspects of these cities, the best part of being a digital nomad and living in a place for longer than two weeks is that you'll have the chance to find your own favorite spots, foods, and routines.  Just get out there and make it happen. The world can be your workplace!
Have you lived life as a digital nomad in any of the cities on my list? Have you lived in other cities you think should be added to the best locations for digital nomads? Please post in the comments! I'm on the look out for my next big adventure...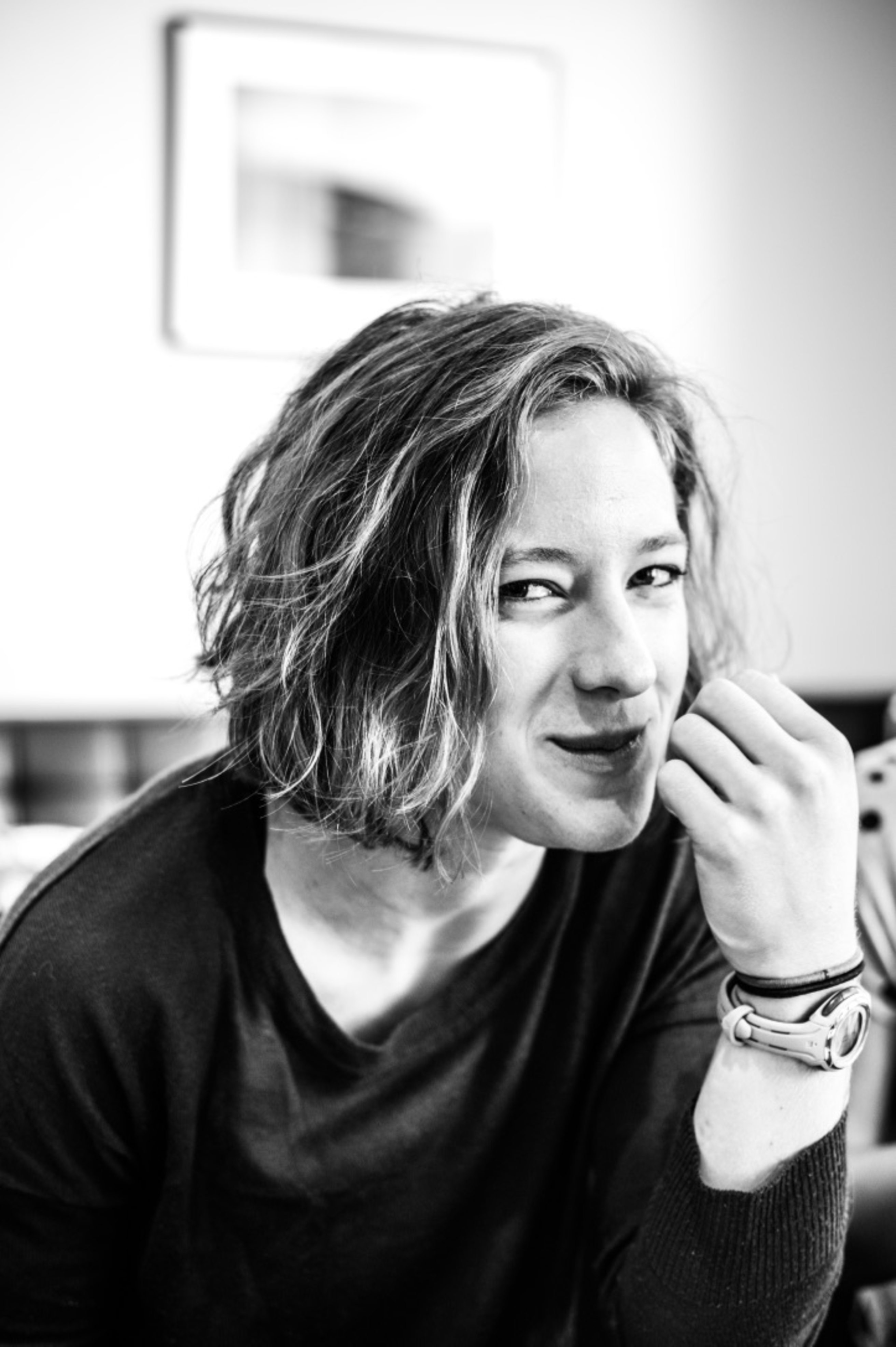 Becky Kane
Becky is editor and logophile-in-residence at Doist. You can find her trying not to take life too seriously. So far so good.