Receive a reminder about a task with your workout routine when you arrive at the gym, or be reminded to grab an umbrella when you're leaving home.
Set a location reminder in Todoist and never forget a thing when arriving or leaving at a selected place. Location reminders only appear as push notifications on your devices.
Add a location reminder
Send a location reminder upon arrival or departure.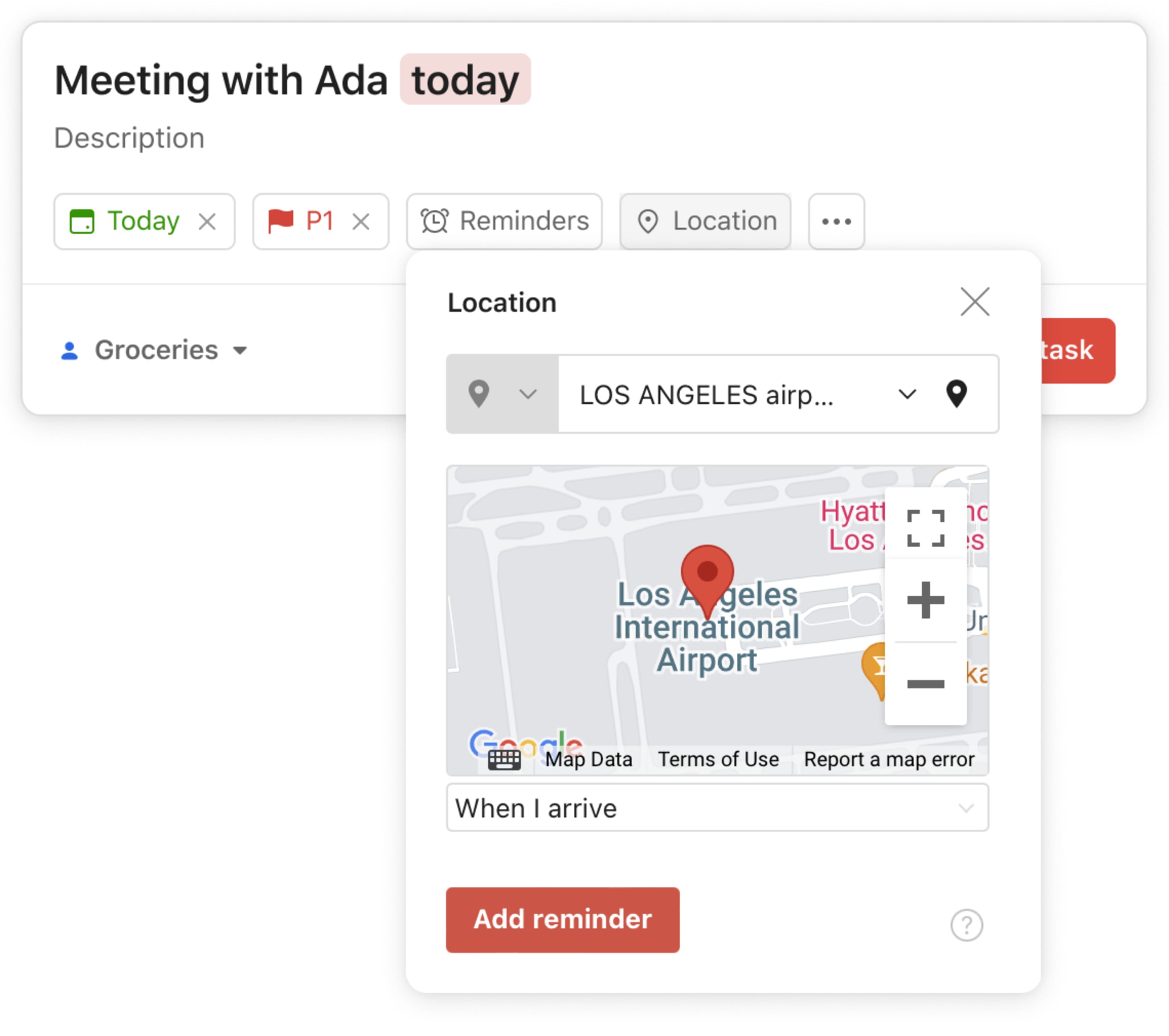 If you're adding a task, click Location at the bottom of the task input field. If you're editing an existing task, click Location to the right.
Start typing the address of the location and select it from the drop-down list.
Select if you'd like to receive the reminder upon arrival or departure.
Click Add reminder.
Although you can create location reminders on both your computer and mobile device, you'll only receive location reminder notifications on your mobile device. This is due to the reliance on your mobile device's location services to trigger the notification when you arrive at the specified location.
Check the location reminder settings
Location reminders are only available on the mobile apps. However, you can still add them from the web and desktop apps.
Get help
If you're having trouble with location reminders in Todoist, get in touch with us.