With Todoist Premium, you can add tasks to your to-do list without even accessing Todoist.
Click on the gear icon at the top-right corner of a project, and you'll see a unique email address for that project:

Forwarding emails and adding them as tasks
You can use the project's email address to forward an email to this project. The subject of this message will become the task name and the content – a task note.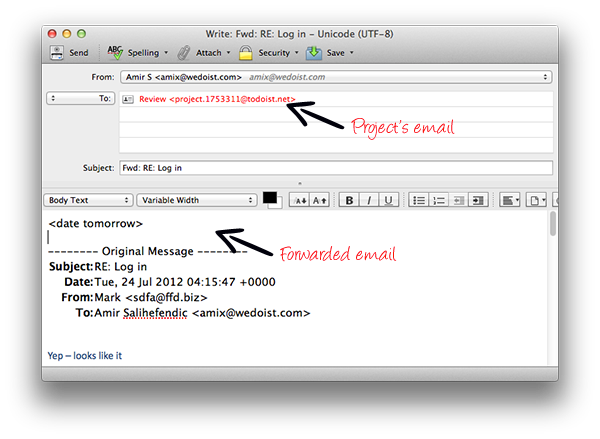 Creating tasks by sending emails
Now you can simply email tasks to the project, and they will appear on your task list instantly.
The subject of the message will become the name of the task, and the body of the message will become a task note.